Psychotherapy: The Process
September 13, 2020
Psychotherapy is a process . It is an active search to gain insight and understanding to your emotions, thoughts, and behaviors. My aim as a therapist is to create a supportive environment for you to explore where you are and where you need to be. To see how the past impacts your present, and how to move forward. I have a firm belief that we all have the potential for fulfilling, rich lives. There are, however, obstacles and stressors that can stand in our way.
Anxiety, fear, happiness and sadness are all part of the human condition. When we are able to understand these experiences more fully, it can unleash us from trying to hide from them and instead allow these experiences to fertilize our growth.
Symptoms and emotions are not empty and pointless. They carry signals from our internal world of what is missing and what needs attention. They serve, when not ignored, to guide us to a fuller understanding of ourself and our place in the world. There are times when our emotions and their resulting symptoms become overwhelming and we need extra support. I like to frame therapy as this extra support to help you navigate the difficult times and arrive on the other side with new skills and a fuller understanding of yourself.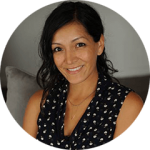 Jessica Isaak, M.A., LMFTI am a licensed marriage and family therapist. I provide therapeutic services for families, couples, and adults. I love my work. I feel honored to usher my clients in the therapeutic process. My work grants me the honor of witnessing growth and change. I specialize in helping adults and families, and take a special interest in helping couples enrich their relationships.
Get on my email list and get free tips
and insights on coping with depression.
Contact me today to get started.
Reconnect to your inner workings by creating more awareness.